Below: The Adams children in 1887. Standing: Effie, Alta, and Lewis.
Seated: Stanley and Zellah.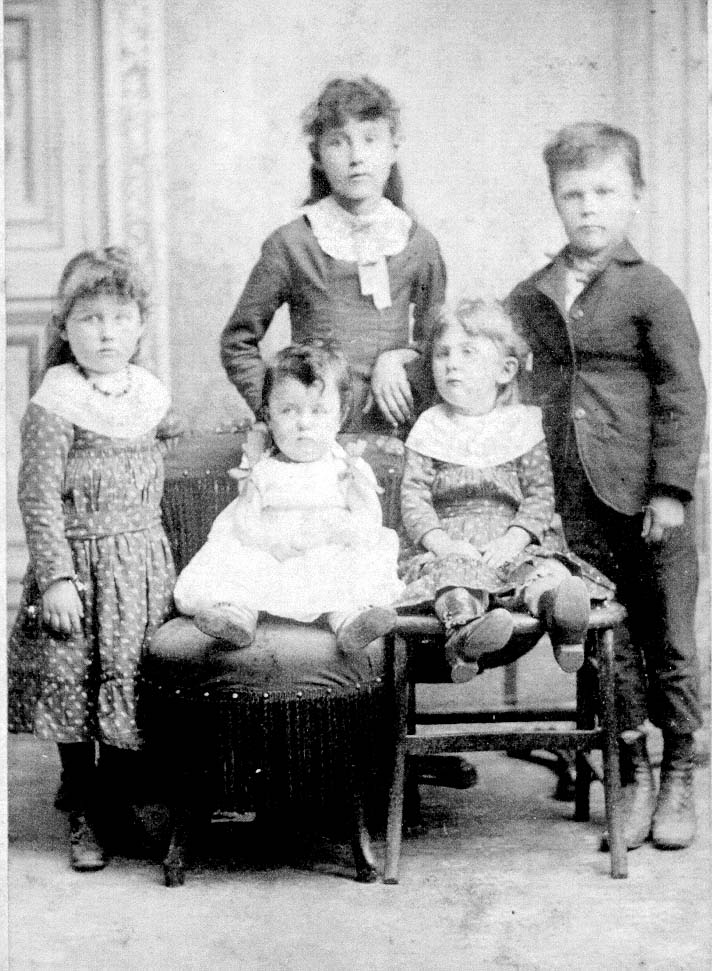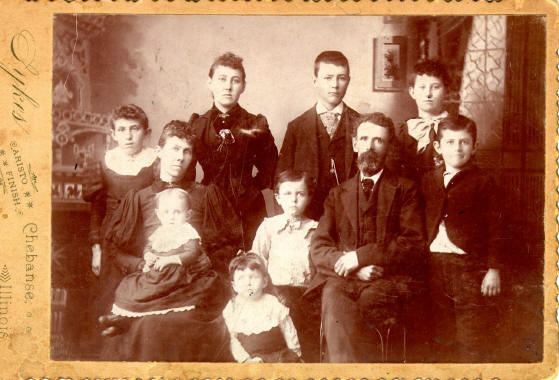 Above: Thompson and Alamanda' family in about 1893.
The five eldest children are standing in the back, left to right: Zellah, Alta,
Lewis, Effie, and Stanley. Parents Alamanda and Thompson are seated.
The three youngest children are between their parents, left to right:
Olive, Lenora, and Emery (Earl).
Below: Thompson and Alamanda' family in the year 1903, on the
occasion of Zella's wedding to John Byrnes. Standing: Lewis, Stanley,
Earl. Seated: Zellah, Alta, Thompson, Alamanda, Effie, Lenora. In front:
Leroy, Olive.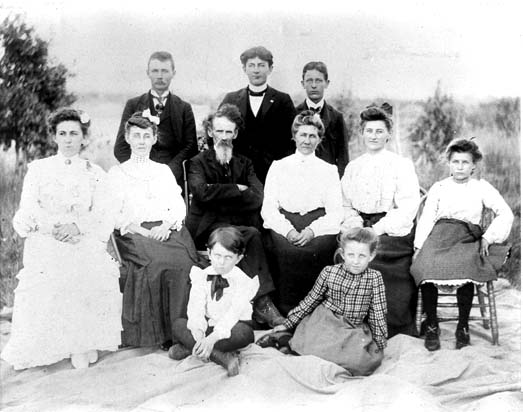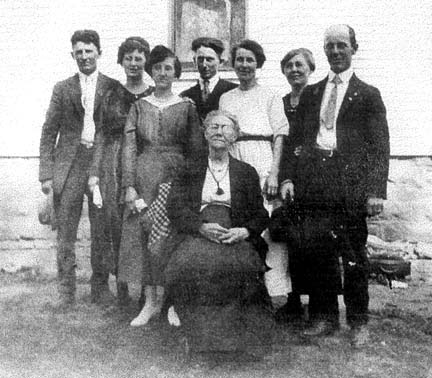 Above: The Adams family as they appeared in 1920. Alamanda is seated in
front. Standing, left to right: Stanley, Effie, Olive, Leroy, Lenora, Alta, and Earl.
Lewis Adams was not present the day the photo was taken.
Zellah Adams Byrnes had died in 1916 at the age of 30.
Below: The Adams sisters in 1921. Ollie, Alta, Lenora, and Effie.