In 1850, Eliza Ann Cox was 11 years old and living with her
parents and family in Union Township, La Porte County, Indiana.
In 1920, Eliza Ann Cox Morrical is 80 years old and living in the
home of her son-in-law, Elmer Marks, in Kankakee, Illinois.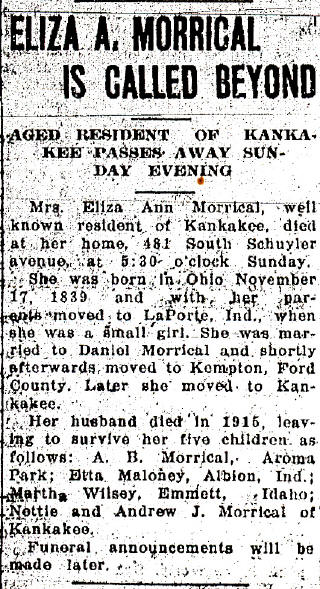 Eliza Ann's grave marker is incorrect -- she was buried on May 11, 1922, not 1921.