proof-genealogy.com
Alice

Eimen
Birth Date:

August 18, 1903

Birth Location:

Danforth, Illinois

Death Date:

May 10, 1992

Death Location:

Peoria, Illinois

Burial:

Flesher Cemetery
Crescent City, Illinois
Siblings
1
Hye
Eimen
1885-1902
2
Tobe
Eimen
1886-1961
3
Luke
Eimen
1889-1984
4
Florence
Eimen
1892-1985
5
Alt Fredrick
Eimen
1893-1894
Died in infancy.
6
Alvah
Eimen
1896-1954
7
Eunice
Eimen
1899-1975
8
Alice
Eimen
1903-1992
9
Wilbur
Eimen
1908-1999
10
Vera
Eimen
1909-1994
Marriage
Alice Eimen married William Zachgo on June 11, 1932. William
died in 1961. Alice later married George Eden on November 4, 1976.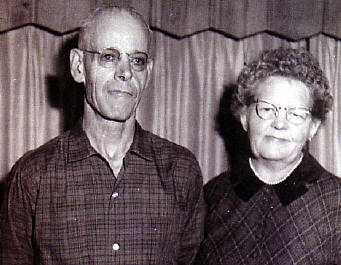 Above: William and Alice Zachgo in the 1950s.
Below: George and Alice Eden in the 1970s.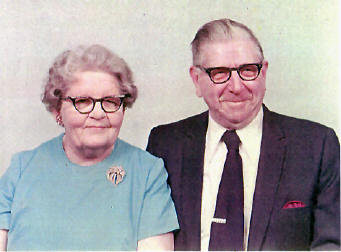 Children (in birth order)
1
Living Daughter
Notes

Below: Alice in August 1926.
Right: Alice's obituary.