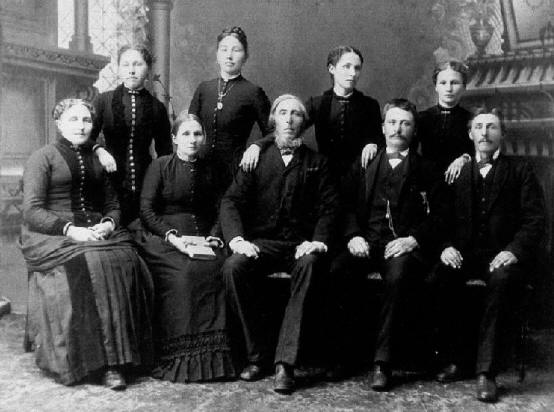 Standing in back: Annie, Marie, Minnie, Tracy;
sitting in front: Christina, Frauke, Tobe, Cornelius, and Henry.
Tobe and Frauke Schroeder departed from Bremen, Germany, and came to America with their children aboard the ship Mosel in 1874. They arrived in New York on May 9, 1874.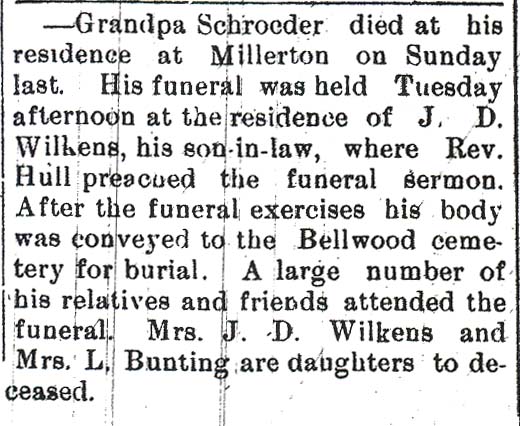 Above: Tobe Schroeder's death notice was printed
on April 15, 1898 in the Bellwood Gazette.
Below: Tobe Schroeder's obituary was printed
on April 22, 1898, in the Bellwood Gazette.