proof-genealogy.com
Hinrich

Albers Schroeder
"Henry"
Birth Date:

May 2, 1860

Birth Location:

Ostfriesland, Germany

Death Date:

February 4, 1943

Death Location:

Danforth, Illinois

Burial:

St. John's Lutheran Church Cemetery
Danforth, Illinois
Marriage
Henry Schroeder married Gretke "Lena" Focken
on September 28, 1883 in Kankakee County, Illinois.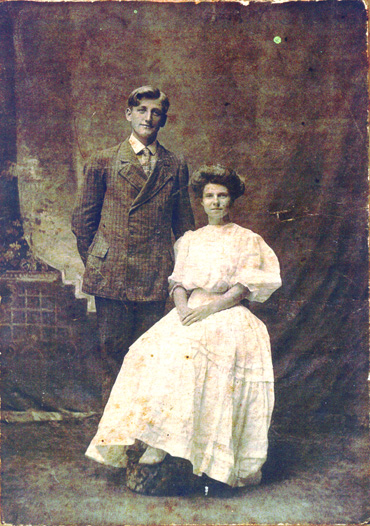 Notes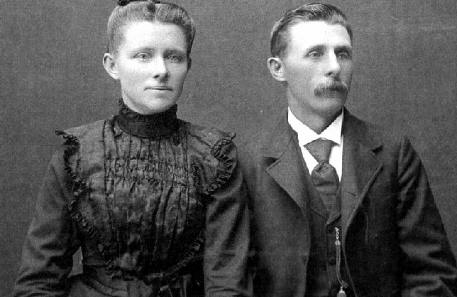 Lena Schroeder died on December 5, 1940, in Danforth, Illinois.
Henry's obituary was printed in the Gilman Star on February 4, 1943.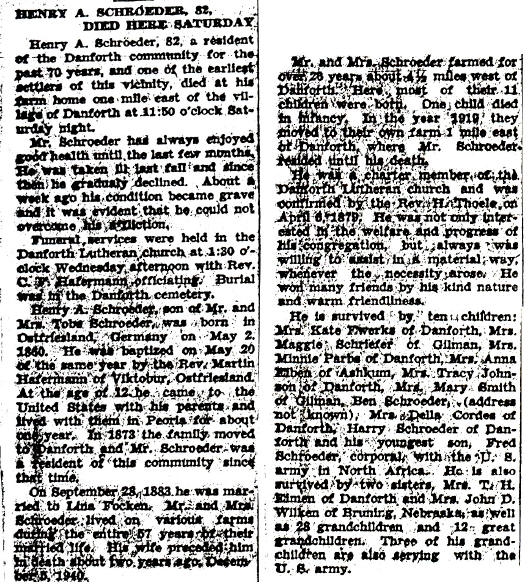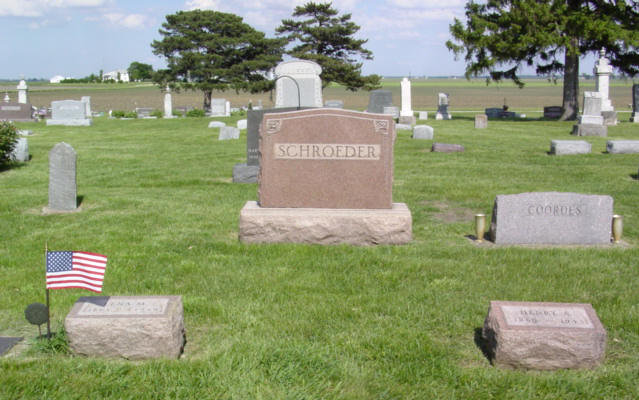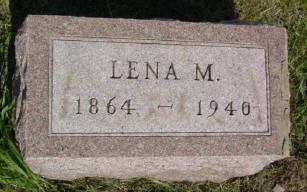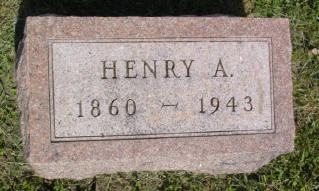 Stories about Henry and Lena
Submitted by Clara (wife of Henry's grandson David)
1/3/05
An anecdote about Henry Schroeder and his wife, Lena—After the committal service at the cemetery, he commented she never said a harsh word to him all of their married life. As you know, they enjoyed a long married life. How many of us wives can say that honestly?!

Would you like add to the stories about Henry and Lena?
Please send an e-mail to the webmaster and your comments will be posted here.