proof-genealogy.com
Joseph

Burling
Birth Date:

August 11, 1817

Birth Location:

Needingworth, Huntingdonshire, England

Death Date:

November 22, 1898

Death Location:

Remington, Indiana

Burial:

Remington Cemetery
Remington, Indiana
Parents
Father
John Bullen
(1793-1873)
Mother
Mary Elizabeth Kirby
(1795-1840)
Siblings

1
Joseph
Burling
1817-1898
2
Sarah
Bullen
1819-1898
3
Anne
Bullen
1820-1845
4
James
Bullen
1826-?
5
Samuel
Bullen
1828-1895
6
William
Bullen
1829-1829
7
Mary
Bullen
1831-1838
8
Robert
Burling
1832-1906
9
John
Burling
1835-1907
Marriage
Joseph Burling married Susan Cox on July 24, 1848 in England.

Below: A certified copy of Joseph and Susan's marriage license.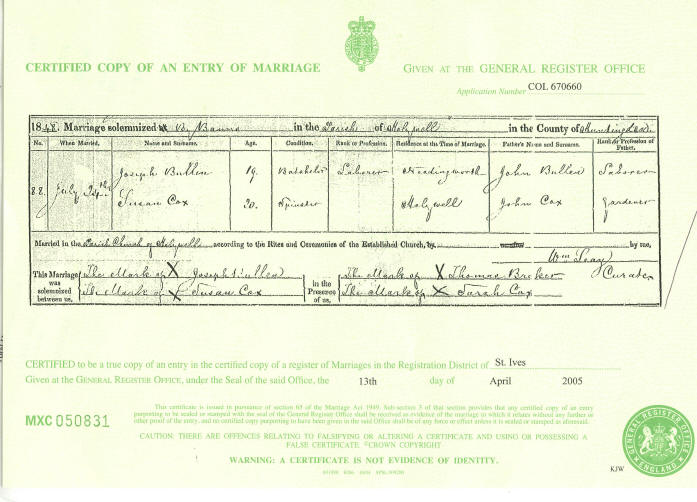 Below: Joseph and Susan in the 1890s.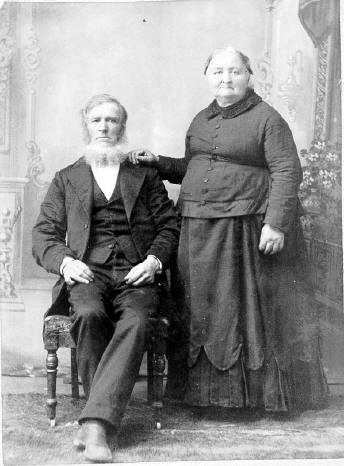 Notes
Joseph and Susan Bullen and their son John boarded the ship John Henry and
traveled from London, England, arriving in New York City on May 16, 1851.

This obituary for Joseph Burling was printed in
the Chebanse Herald in early December 1898.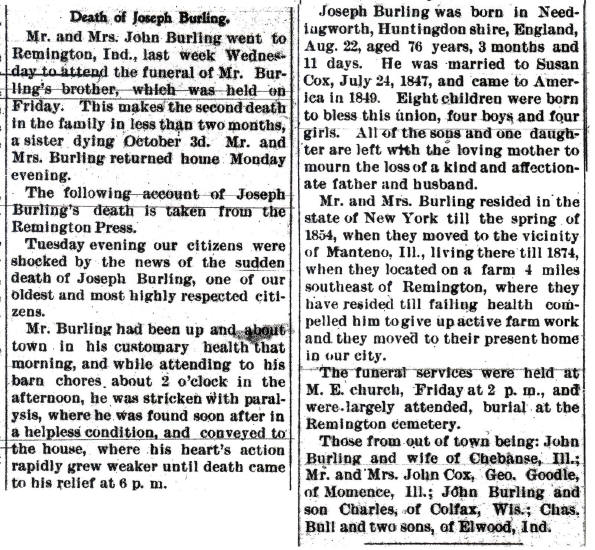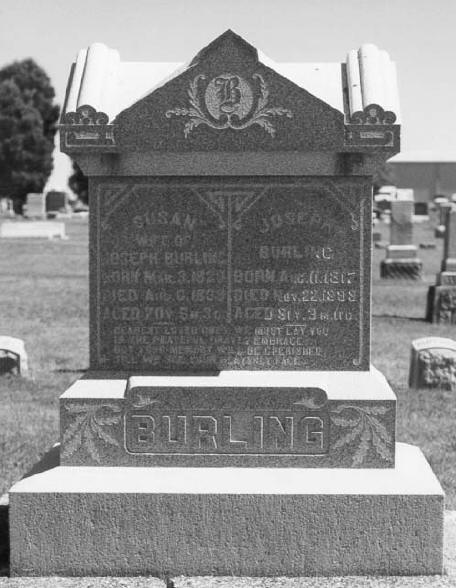 Sources
Dennis [den1230@omuonline.net]