In 1850, Alexander and Nancy Winders are living in Prairie Township,
Henry County, Indiana. They have six children listed living with them.

In 1860, Nancy Winders is a widow living in Butler Township, Darke County, Ohio.
She has two daughters living with her, Millie Jane and Melissa.

In 1860, Asbury Winders is living with Andrew J. Winders in St. Clair County, Missouri.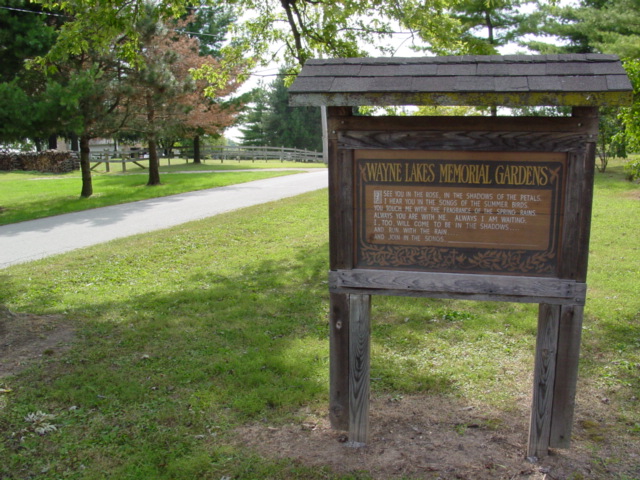 Above: Wayne Lakes Memorial Gardens -- the cemetery is inside the fence in background.
Below: Nancy Winders' grave.